Dear SINERGY friends,
with pleasure we announce that SINERGY 2021 will be held on September 16-17, 2021 in a hybrid format, which will entail LIVE digital educational formats in combination with the possibility of on-site physical presence of faculty and active participants depending on local and regional COVID-19 regulatory requirements.
SINREGY 2021 will focus on the following hot topics:
– new ESC guidelines for Heart Failure & Valvular Heart Disease
– landmark randomized trials that will make the most impact in 2021
– state-of-the-art treatment of coronary artery disease
– new drugs in cardiology
– transcatheter heart valve interventions
– cardiovascular diseases & COVID-19
Stay tuned in the coming weeks for more details regarding the topics to be discussed at SINERGY 2021, with LIVE program updates in terms of both faculty and scientific content.
Finally, we do hope that you have so far stayed safe in these challenging times and we would really like to acknowledge the continuous efforts of the worldwide medical community to provide care for many patients suffering from COVID-19 and its related consequences.  
In case of any questions or queries, please contact us at office@sinergy-belgrade.com or tcasinergy@tca.co.rs.
Organizing Committee
SINERGY 2021
+ Hours of educational content
+ Faculty members & presenters
Register now for Sinergy 2021
SINERGY, as the premier educational brand in the field of interventional cardiovascular medicine in the region of Southeastern Europe, will follow suit of other major cardiology congresses that have explored the option of bringing high-quality professional education to the home computers of a wide audience of practicing clinicians.
You missed SINERGY LIVE scientific content or sessions? Do not worry, we have everything waiting for you just a click away at our video archive section (available for registered users only)content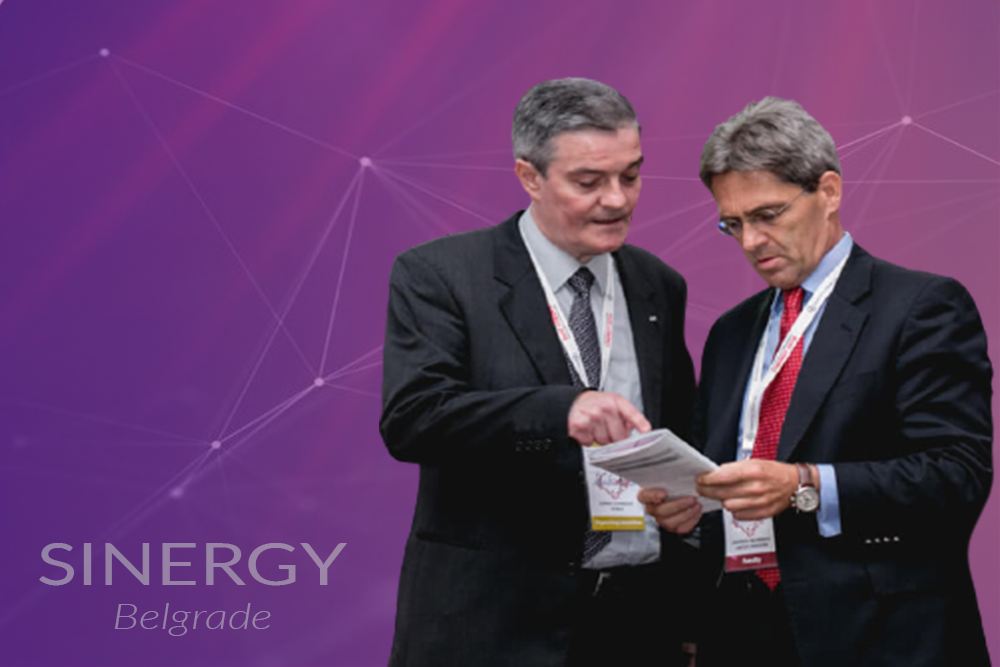 The SINERGY scientific program is each year developed in collaboration with the leading members of the European Association of Percutaneous Cardiovascular Interventions (EAPCI), while focusing on the overall aim of providing high-quality education at the regional level, and establishing a network of cardiovascular centers of excellence leading to collaborative research projects and expansion of educational and training opportunities in the region of Southeastern Europe.
Our traditional guest faculty has included such leading experts in interventional cardiology as Antonio Colombo, Marie-Claude Morice, Yves Louvard, Shao-Liang Chen, Sunao Nakamura, Gerald Werner, Stefan James, Praveen Chandra and Javier Escaned, who have in the past helped deliver a comprehensive educational program based on state-of-the-art lectures, case-based discussions and LIVE demonstrations.
Be part of our community and receive important news in your inbox about our scientific programme changes and new features as they happen!