A 57 years-old female was admitted in regional hospital because of NSTEMI with OHCA due to the VF in October 2022.
Risk factors for cardiovascular diseases: hypertension, positive family history for CVD and smoker.
Three years ago Stanford B dissection was registered and conservatively treated.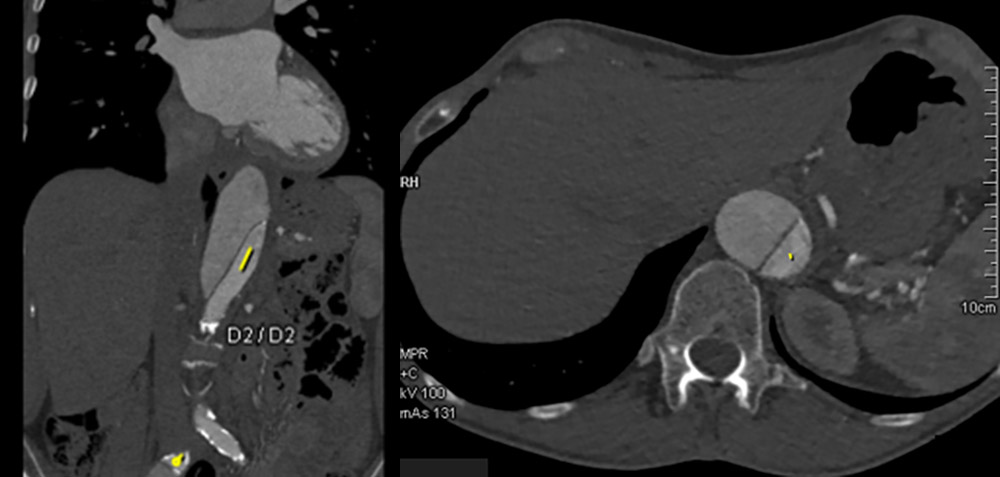 After initial stabilisation patient was transferred to the tertiary center for coronary angiography and further diagnostic.
At the admission she was without any symptoms.
Status at the admission: alerted, oriented, hemodynamically and rhythmically stable, Killip I.
ECG on admission:

ECHO:
Coronary angiography: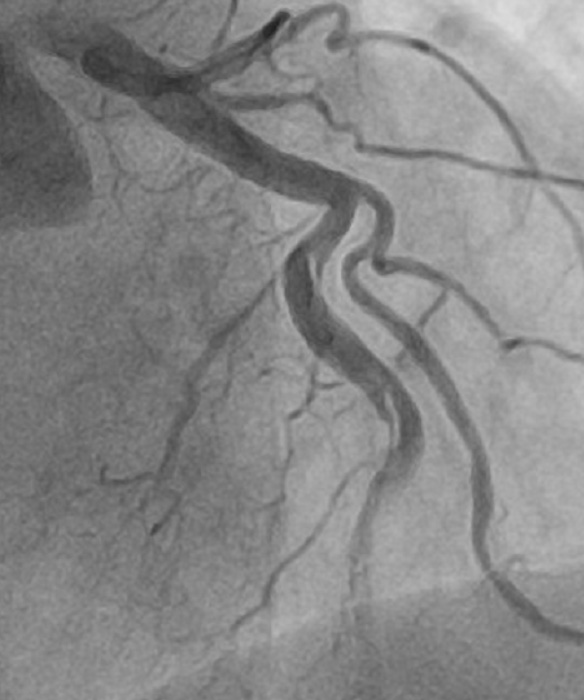 Operators: Prof. Dr I. Ivanov, Doc. Dr M. Čanković, IKVBV Sremska Kamenica
Would you decide for PCI LAD?
             Part two
In the second act was planned PCI LAD with intravascular imaging ( OCT).
During the hospitalization, the patient had symptoms of COVID-19 infection and was transferred to COVID hospital Novi Sad.
Two weeks later OCT guided PCI LAD was performed.
OCT pullback before PCI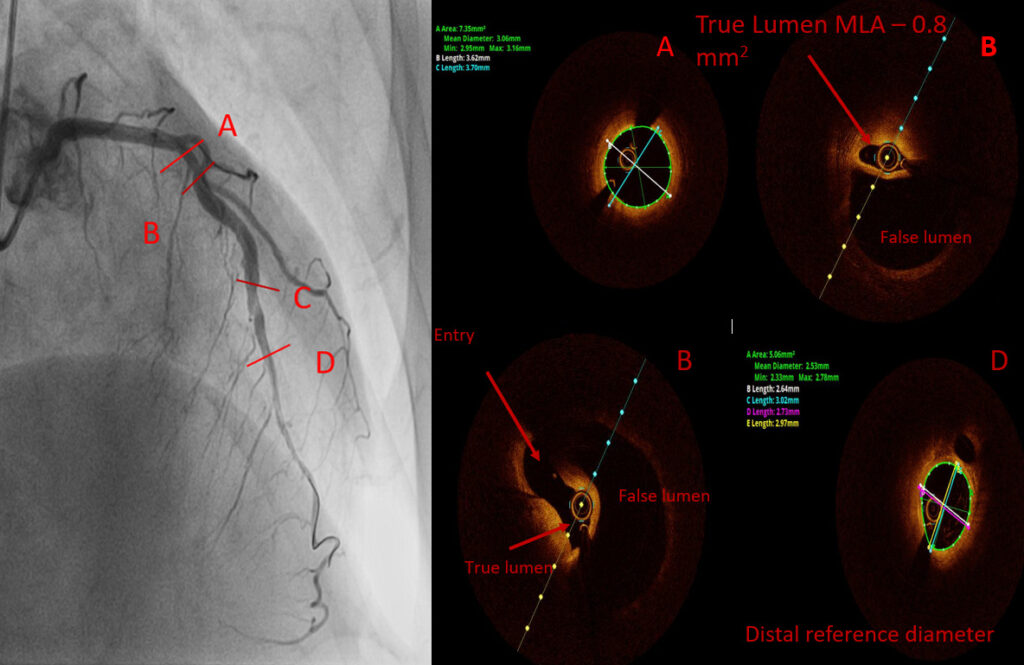 PCI LAD
OCT pullback after stent implantation
Stent postdilatation
Final result: